Christmas Comes But Once a Year
  Located in Zibo, Shandong, China, one of the five ceramic producing centers in China, SFTC Chinawall Trading Corp., Ltd is one of the leading company in the field of high quality daily useceramic wares with a decades long history in the international trade community. With our own factories and a rich experience marketing team, these people from SFTC Chinawall Trading Corp., Ltd, with integrity and reliability, will provide a wide range of valued products and service to its defined customers thereby significantly contributing to the customer's quality, efficiency and profitability.
  Our featured products as the following:
  Custom gift ceramic wares both decorated & colored, (mostly in stoneware, porcelain is ok as well), casting items like stoneware beer steins, it is just your mugs, and will be a gift that is appreciated every day. Dishwasher and microwave safe.
These days we also do High Whiteness Porcelain(HWP) items,and bone china items as well.
Coffee is the world's most popular beverage which makes coffee mugs an ideal place to advertise.That means sip after sip,day after day,your mugs are working for you! For a relatively inexpensive item.your business is constantily being promoted to clients who can't help but see your logo every day.
 Your premier supplier of quality coffee mugs,direct,reliable and competitive.
  Here you will find
The Right products
   At the Right offers
   Just Right on time!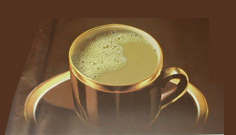 For details please go to surf our showrooms 1 ceramicwares &2 clear glass tablewaraes herewith.
  "Customer satisfaction is paramount to the continued success of our company and our sales and marketing staff are prompt in addressing the needs and concerns of our customers."
  We are looking forward to your prompt response and the prospect of a continuous business relationship with your company.
  For SFTC CHINAWALL TRADING CORP.,LTD

Mr. Cheng Ming
managing director